Control and treatment of water quality
CONTROL AND TREATMENT OF WATER FOR CONSUMPTION:
Taking into account the high quality of the water extracted from the ground, no treatment to make the water drinkable is necessary. Only a chlorination system from a device adding a measured dosage of chlorine gas in the Collao storage tanks and a re-chlorination system with hypochlorite in the regulating tank of Benimarco are used.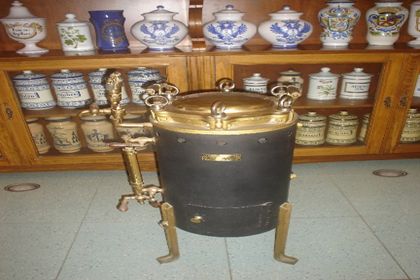 The chlorination systems are integrated in the remote control system in order that the status of the chlorine supply is known at all times as well as the degree of colouring in the water on leaving the tanks. The corresponding alarms are signalled if the water does not meet the parameters required by the standards or if it necessary to place the bottles of chlorine gas. There is also a system for neutralising chlorine gas leaks, with the corresponding alarm if necessary.
 Autokey, from 1895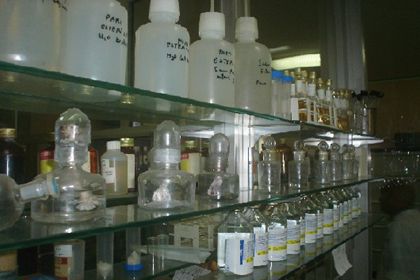 Laboratorio análisis de Jalón
The Municipal service performs the analyses and examinations required in R.D. (Royal Decree) 140/2003 of 7 February 2003, by means of an accredited laboratory, conducting them as required by the protocol and self-control and management of the Benissa water supply, which has been rated as satisfactory by the Environmental Quality Services of the Regional Ministry for the Environment,Water, Development and Housing.
The Service is inspected annually by a designated chemist and every three years by the Environmental Quality Section of the Regional Ministry for the Environment, Water, Development and Housing, with each inspector issuing the corresponding favourable reports.
The Service is registered in the General Food Safety Register as no. 27.00215/A.