Tips
AWARENESS CAMPAIGNS
The service carries out a permanent awareness campaign "Turn the tap off!" consisting in:
  - Putting up posters about the campaign.
  - Handing out pamphlets in six languages with information and tips on how to save water.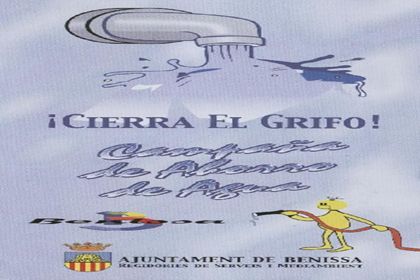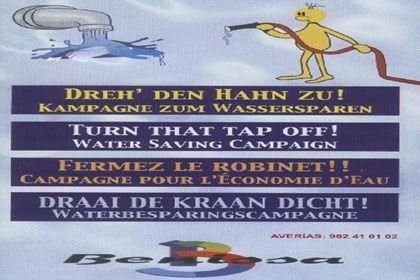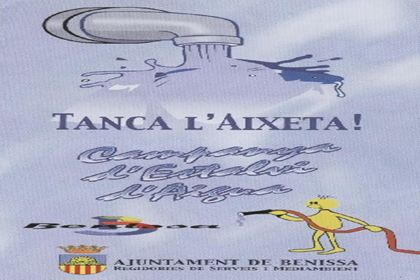 - Handing out pamphlets with information on devices that reduce water consumption.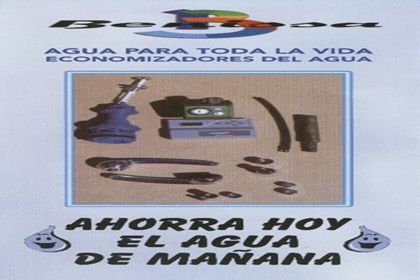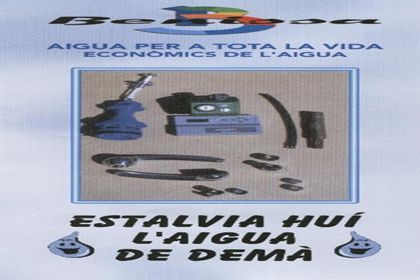 - Including in the water bills tips and information on banned water uses. 
   - Handing out of stickers with tips and information.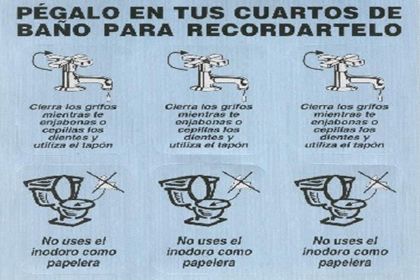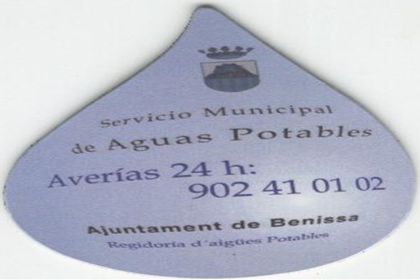 - Warnings to users when metre readings detect consumptions of over 85 m3 over two months, in order to avoid excessive water consumption and detect, on many occasions, water leaks that the user had not noticed.
   - Letters to those users whose consumption has surpassed 85 m3 in order to reiterate the warnings mentioned above.